Coolest presentation ever! Allison C taught us why you need to know math when dying hair!
Then we got to practice!
Chris was NOT too happy with that smell!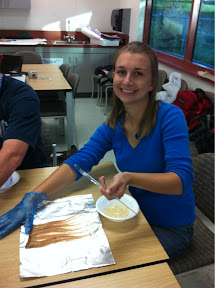 Also last week:
We went to one of our local fire stations on a field trip.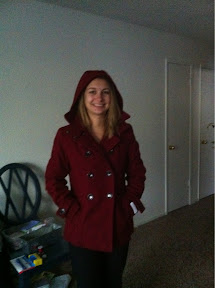 Costco find!!! Hooded ruby red pea coat! Swoon! $49 suckas!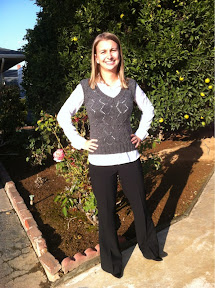 Finally finished my vest! (free pattern called Sexy Vesty on Ravelry) credit to aunt Maggie for the pictures and CA orange tree backdrop.
Also, totally eyeballing this book in my classes scholastic book order. I have almost bought it before but now that my master teacher can get bonus points for my purchase...hmmm....
I took three CSET tests this weekend. My science re-take, along with World and US history. They were hard. Normally I can say how I did after a test. On this one I'm not sure. I CAN say that my essays either saved me or hurt me "real bad."
Also, I dropped my Maui Jim's that are the benefit of having a golf professional husband this morning. The lens shattered between it's safety layers. It's a sad day as they have already been sent in once for free repair.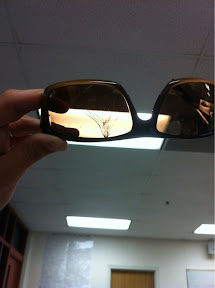 - Posted using BlogPress from my iPhone