Wow what a trip! The Friday school got out I turned dingbat and got noooone of my homework done. I was a vegetable, and my computer is being dumb. USB ports not working, Internet being sketch. I was not wanting to buy a new computer. Seemingly, my computers seem to average me about 3 years...you?
Anyway, I lounged around Aunt Audries taking afternoon naps and everything fabulous until Luke arrived at LAX the Monday before Thanksgiving. On Tuesday, was our first day of trip at Disneyland! (You're not getting all the pics because some will be our Christmas card.)
Tuesday was a cram day. We crammed in as many rides as possible. You know the cool exciting ones. Space mountain, Indiana Jones, Thunder Mountain Railroad. When we'd done that we hit up shows. Bugs Life and Alladin though Aladdin experienced technical difficulties so we got bumped.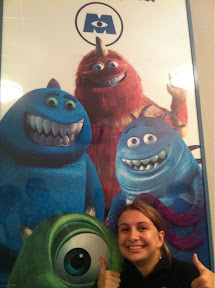 I creeped on this family that read the whole way through the Tower of Terror line. I would like to have a poster of them in my class.
Luke loves the Buzz Lightyear ride. Well actually Luke loves shooting and keeping score...same dif.
Take notice of the differences between our scores. Luke maxed out the display.
Wednesday we recovered and returned to vegging at Aunt Audries. Luke's Brother Jay came through "town" with a couple friends and we met them at Chipotle for lunch.
To be continued, I can no longer stall getting out of bed by blogging as I am officially late.
- Posted using BlogPress from my iPhone