Due to some interesting things happening at Luke's work, he got the chance to tack two weeks onto his originally week long visit to see me! We went to a Fresno State baseball game.
We did quite a bit of grocery shopping. I don't know why...well I guess I do. But when Luke and I are together after too long apart, more than anything else I like to do "normal" married people stuff. I like to grocery shop, do laundry together, make dinner. You know, fun stuff haha.
We also had lunch at Sal's,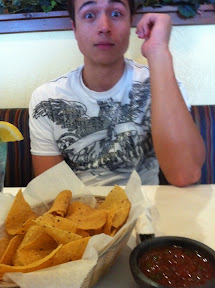 went to the driving range,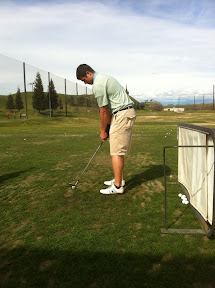 hosted a couple quilting nights (Luke was extremely helpful with food at both of these)
He got in a round of golf, built a fence and helped out at our Wednesday afternoon tutoring. What a guy. I'd marry him again in a heart beat! For those of you who wondered about my excessive Facebook check ins, I figure I've got to get em in while I have the chance to include Luke. It's not everyday I get to do that ya know. He left on an airplane today. He has an important interview tomorrow for another potential promotion. Keep us in your prayers as we've got lots of big decisions to be making in the near future. Stay tuned for another post from our fun weekend day trip!
- Posted using BlogPress from my iPhone