Luke left and he took the sunshine with him. We had a spurt of some of the best weather! BUT It got cloudy, cooled off, and it's been raining for DAYS it feels. Here's the thing, I need me some sunshine. Especially if my Luke has to be in Colorado. So Ill reflect on some of the sun we got last weekend when we headed north for the Bay Area Golf Show and some exploring.
We were supposed to leave early on Friday but an earthquake, tsunami warnings and road closures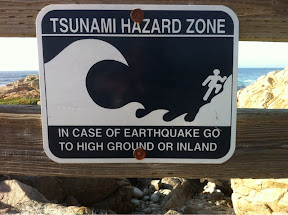 helped us delay our plans until Saturday.
We left early and went to the show Saturday morning so Luke could get to know the California golf industry a little better. Then we headed out for some golf geared exploration. One of my classmate had told me that the 17 Mile Drive was a "must do" for my golfer husband. I'd never heard if it before. I was a skeptic. A 17 mile stretch of road with a glimpse of ocean, and a peek at golf course? Really?
Let. Me. Tell. You. It was beautiful! So fantastic!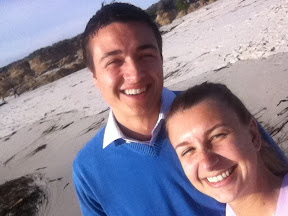 And my dreamy husband? Quite the view!
Dragon's egg?
Ocean booger?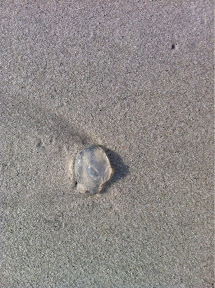 Bird representation for Grandma G. The cute little guys I wanted to take a picture of were too fast.
Meet my new beach side cottage:
The cypress... A golf symbol for standing strong etc...
Luke says they try to keep on on the dl but the trees keep falling down. Huh.
Also.
We saw geese on the beach. According to Luke I yelled that our rather loudly as people were enjoying the view.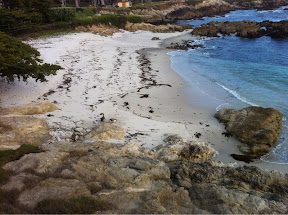 What a gift.
We stopped in at 4 golf courses and peeked in at their pro shops.
Then on our way outa town we stopped an an Italian restaurant and shared bruschetta(so flavorful I'm sure I tasted it on my breath all the way home, so it might have had a little garlic), an amazing seafood pasta dish, and ?canoli?. My heart and tummy were sooo happy. The drive back was so mellow and warm. It was the best.