Whew! A lot has been going on between my 12 hour sleeps and adjusting. Some rainy weather brought a pretty double rainbow into view just outside our sewing room/livingroom/kitchen/dining room. (one room sure does become a lot when you have a studio esqe apartment.)
I've really been on top of taking my honey as a preventative measure for allergies. Since Christa told me about it's service as a cough suppressant I've been all over that too.
Aaand we ran out of local honey.
So Cami and I tromped our coughy little bee-hinds to Honey Cottage, a shop in old town that knows all about the bees-ness of honey, bees wax, pollen, and everything to do with bees. I couldn't resist my childhood friends flavored honey sticks (now residing in my purse in case I need a safety snack.)
The most local honey for my Colorado Springs location. Go away allergies!
Of course we couldn't go to Old Town without some French onion soup.
This is a project I'm currently working on. Tooootally my colors right?
Not so much. It's a gift so even thought the top is done you won't see it til the gift has been given.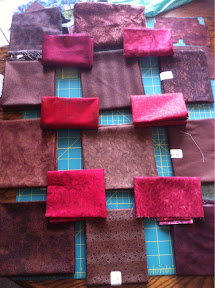 May 22 was our anniversary. Luke took a half day off and we went strolling on some trails nearby. Luke would have preferred a more lively pace but I'm
too out of shape
still getting used to the altitude.
The red rock. Maybe it'll grow on me.
All the spring green that is coming to be is kind of toning the red/orange down. I appreciate it.
The next day we drove up to the Donut Mill, a shop reputed to have the most to die for maple bar. They were out. We ran into Cami and Rob there, fitting because they have given said mill said reputation. They told us about a place nearby to go hiking strolling. We went to this place and didn't want to pay $7 to get in. (Luke is saving for a TV) The ranger sent us uproar for some rocking views.
We took Crags Trail.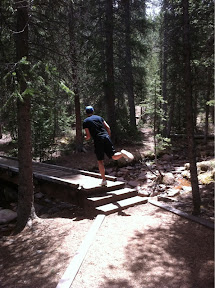 Pikes Peak is behind me, the snow was blending with the clouds.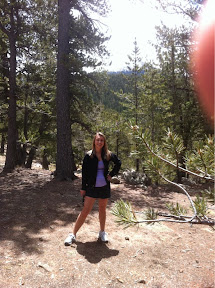 Husband Photography Inc.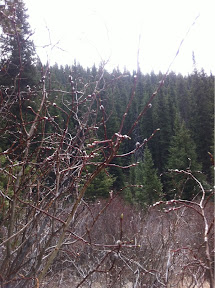 We were at a much higher elevation. Stuff is still budding.
The creek was running under the ice. It made the sound of the water bigger which was nice.
Halfway there! Can you see the crags?
So I was huffin and puffin along and Luke finally yells out,"were here!" I'll be the first to admit I said a thank you Jesus prayer in my head as this hike was steep! Thing was... "here" didnt mean right where Luke stood. "Here," I found out as soon as I rounded the corner, was at the top of this charming little incline.
I think I only yelled liar loudly 3 or 4 times. The rest of my energy was needed for panting...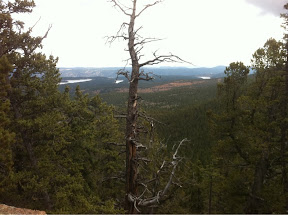 ...since the view was breathtaking.
This kind of mountain-ness is right up my alley. Fewer red rocks, creeks, lot of coniferous trees. And Luke! He had the whole day off! (Though Monday night is knitting group at the library so I did pardon my self to that while he went to go in to play a round of golf.)
- Posted using BlogPress from my iPhone