On our visit to Cal Poly we took a tour of the dorms. These were some girls after my own heart!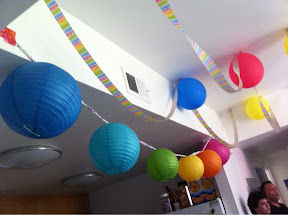 They were celebrating all of their April birthdays!
These girls only used one color and I LOVE what they did for Christmas! I can't blame them for not taking it down. I wouldn't have!
And in their rooms:
Can you tell what it's made of?
- Posted using BlogPress from my iPhone