Thursday Luke and I took a field trip to Denver. We started with a lunch at Hard Rock Cafe as we were on a mission for a shirt for Cindy.
Then we headed to the Denver Museum of Nature an Science. They had an exhibit called "Real Pirates."
Looks promising huh!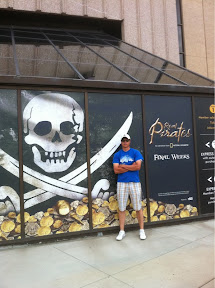 It was a cool exhibit! I'd describe it as sensual in that the whole exhibit had sights, sounds and things to touch that added to the whole effect! They even had a pirate who wandered te exhibit and talked to visitors! I love when history feels alive!
We played catch for a bit in the park outside the museum,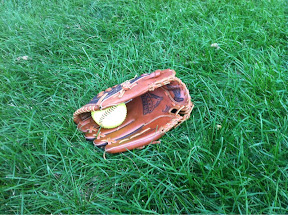 Then we headed towards home and made a stop in the Denver Areas new Ikea!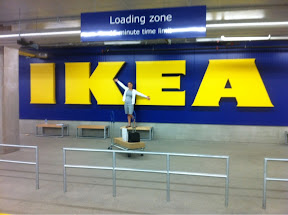 Luke recently acquired a 32" fancy new TV from his work for a VERY good price and we were in the market for a TV stand to house all our media technology. We found something!
And a 2 hot dog, cinnamon roll, chip combo for $2! Yumm!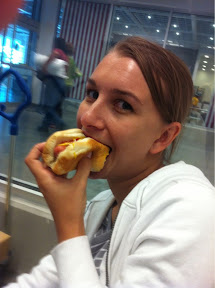 We ate the cinnamon roll on te way home. When we got back we put on Pirates of the Caribbean and Luke put together our new furniture piece. No commentary from me. Promise. We decide that in the car on the way home and that was a good idea.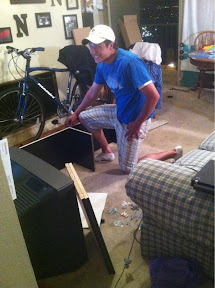 That's the old tv in the picture...it had been hanging out in our living room but the stand told it to get out. It's gone now.
And this is left! We covered up the fireplace we don't use. I like it!
I finished another block that I've added to the summer sampler quilt along. This one was hard! I'm really proud of this one!
- Posted using BlogPress from my iPhone