So there's a chance I may have over extended myself just a bit this weekend. I did, however enjoy it all, (minus the resulting almost sickness Sunday.) Thank goodness today was a furlough day. I still feel behind, but at least I got to sleep in. Tuesday mourning (spelled that way on purpose) will be painful.
Some more highlights from my weekend: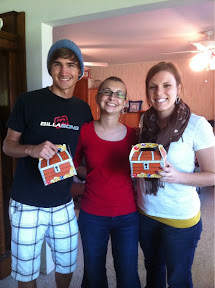 Jenny, Jay and I crashed Tyler's birthday party. We were the biggest kids there, take that however you want. Of course I got him Lego guys, but I stopped by my favorite bookstore Petunia's Place for some books that might go with the Lego guys. I ha totally forgotten about the special book signing that day. A local author with a story about a local zoo monkey it's zookeepers!
Perfect I tell you!
And they gift wrap!
That night Jay and I made baked apples.
Yummy! So good! They were practically applesauce when we took them out of the oven!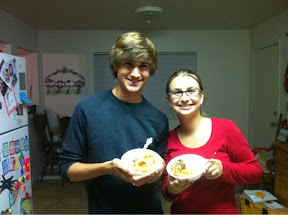 Jay took apart his pommagranites while he, Tanya and I watched A Walk to Remember.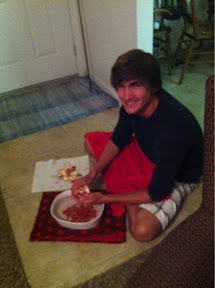 That movie definitely takes me on a walk down memory lane to be sure. It takes me to a day of girls singing along to sound track CDs, walking to the movie theater several times to see that movie wAaaay more than once. It reminds me of our early co-Ed movie adventures. Boys in one row, girls in another and boys snickering behind us during the cry parts and throwing popcorn. So. Lame. And...sigh..Super duper Shane West crushes. Oh yah and movie quotes on my binder...ok...that's enough. Tomorrow I have a mid semester meeting with my master teacher and supervisor as well as an observation of a meeting. Busy day.
- Posted using BlogPress from my iPhone