Ok week recap:
Test Tuesday, project due Wednesday, Thursday: lesson presentation to history majors who definitely intimidate me by the vast amount more than me that they know and a paper on a book I definitely didn't start before quilt camp and maybe didn't start before Wednesday night. Good news: there's a kindle ap for iPhone which meant I didn't have to add a hard cover book to my load. On Friday I subbed and today I had an 8 hour workshop to prep me for my single subject science tests that I may or may not have to take again. Still waiting on results.
Things I learned:
As cute as ruffle leggings with overall shorts are...don't send little ones to school in them. Apparently it makes frequent trips to the bathroom take even longer. I seriously would never have put two and two together.
Some baristas truly know what I mean by "a lot of caramel on the bottom and a lot of caramel on the top."
Heeeeey maybe that's why I was shaky before and after my presentation.
Meet the most bomb diggity hole punch. Lots of layers, minimal effort. It was beautiful.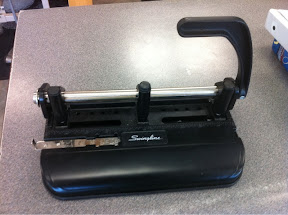 Someday I will own one of those and one of these bad boys. I call it dreamy.
It's a Paper Pro 25 sheet stapler with staple gun technology. I'm pretty sure every teacher needs one. Need ideas for teacher Christmas? Look no further. I'm telling you folks it's dreamy and they're for sure not paying me to say it or I would have bought one already.
More dreamy: brand new box of crayons!!! I busted it out for some idiom posters we were making.
Mine was:"I'm in over my head." it was as if someone was trying to give me a hint.
A hint just before my faaaaabulous planner arrived! Look who is on the cover! It's me! And my hottie hubby Luke Luke. Isn't he the cutest? It's the eye sparkle. Gets me every time. I'm loving doing something monotonous and then getting out my planner and there he is! Swoon.
More swoon, check out the inside of this planner! One in every color tabs, cute font, month view and week view,
Inspirational messages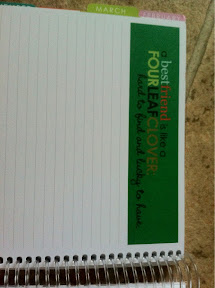 Quotes
Stickers-blank and pretyped
A folder and a pocket
And bonus! Taggy sticky labels with one in every colorness!
Dreamy eh?!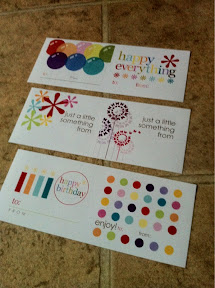 - Posted using BlogPress from my iPhone