There have been several food centered incidents around our place this week. Remember these chips? Well, we've picked our favorite flavor...and we're not so keen on sharing. The result: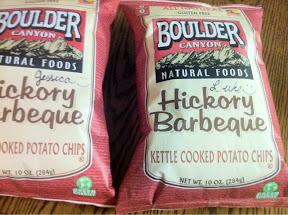 Personal bags with our names on them. Sigh. Maybe we'll have to review sharing.
Also, Kimberlee, a new blogging buddy did a nice feature on salads. I roasted a chicken last week and have since been inspired to prepare several chicken salads for dinner. Friday night we had this one:
Romaine lettuce, chicken, strawberries, raspberries, pistachios, dried cherries and craisins with Litehouse Rasberry Lime Vinaigrette dressing.
Tonight we had a chicken Caesar salad with this Litehouse dressing:
And this one is one of my favorites for dipping!
Sorry, I know this sounds like product placement, but I can't keep a good thing a secret! Luke got some coupons after doing a business study on the company in college and I've been loving their products since my first try! ANYWAY
I also made some peanut butter cup ice cream and I must say it is DE-lish! I "made" Luke try it to tell me if I was biased or not. (He was a little gun shy after the last ice cream, he doesn't like coffee.)
Are you sure?
Okay I'll try.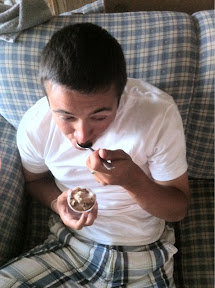 Heeeey, that's pretty good!
Recipe to come tomorrow!
- Posted using BlogPress from my iPhone