Still in teaching. But really, I like to teach what I like! Sewing! Knitting! You know, fun stuff!
(not to put y'all in a dizzy, I'm still heading back to school between the 12th and 17th of August. Sad panda.)
Anyway my friend Cami sewed for the first time since 7th grade home ec yesterday!
She also practiced pinning, learned to rotary cut, and about 1/4 inch seams!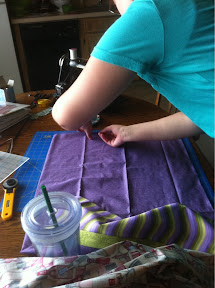 Look at her beautiful pillowcase!
Who's jealous?
Also I made Italian Sausage Stuffed Zucchini!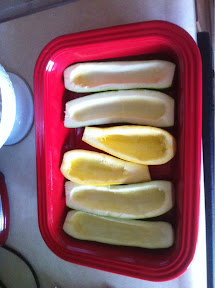 I hallowed out the squash, cooked some sausage, onion, carrot, an celery.
Chopped it up.
Added some Parmesan and stuffed the squash!
No pictures because we ate it all up before I remembered! It was delish! The only thing that would make it better is a dairy light way to make t stick all together. The sausage kept falling out! Any ideas?
Lastly, I finished another skirt!
I wore it to Pinkberry where I met up with some of my co workers from last summer!
- Posted using BlogPress from my iPhone