*You are about to be attacked with what should have been five separate posts that have been squished into one. Try not to be overwhelmed.*
I worked on the dinosaur quilt all day Wednesday. Cami came over and talked with me while I sewed! She also brought cupcakes from the Colorado Springs cupcake truck. If you've never seen it, it's like a myth. They post on Facebook where there going to be and you travel around town looking for them. Cami tracks them and that morning they were by her house!
Lemon Zing and sewing machine! Yum!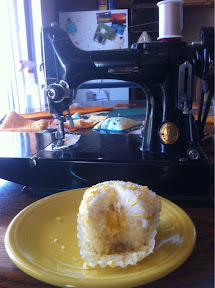 Here's what I decided to do with this guy:
I picked up these mixmaster prints to go with the "Oh Boy!" dinos. I thiiiiink I've just started a selvedge collection! I've always loved playing with Cindy's and immensely enjoyed her fantastic creations... I also think my goal is a spiderweb selvedge quilt!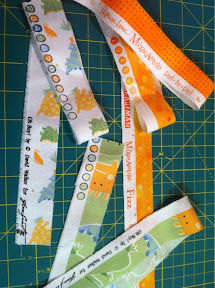 This is a bad photo of what the back looks like. When the quilt is all together I want to take it up to the dinosaur museum and take a picture with the giant dinosaurs out front holding the quilt!
This is all the fabric I had left thanks to using up scraps on the back!!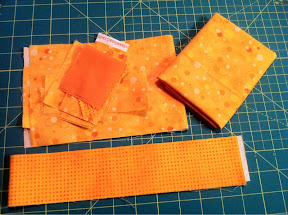 I think they'd go quite nicely in another one in every color quilt!
I've been enjoying this beauty VERY much! It picks up everything! Out apt complex is redoing the parking lot so there has been a LOT of dust. Every time I vacuum I feel like blogging or status-ing just how much I enjoy my vacuum! (and how much I enjoy my husband for letting me get that one!!)
Thursday Luke and I had a golf outing to see the lupins! They were one of the easiest flowers I learned to identify when backpacking with mom and one of moms favorite books for us as kids was Miss Rumphius aka "the lupin lady." Anyway I asked Luke to keep an eye out on the Lupins on the course so I could go enjoy them when they bloom so "we went golfing."
I'm really golfing hard can't you tell?
Sidenote:
I've decided I'd really like to mow a lawn on a riding lawn mower. I asked Luke if he thought I could do it and he asked if I could make straight lines. I said yah it's probably like machine quilting...
I asked Luke if I could mow the lawn at the course and he reminded me how early the grounds crews have to get up. I said "That's why I just want to do it for a week!"
You can see downtown Colorado Springs from this tee box!
Aaaaaand Lupins!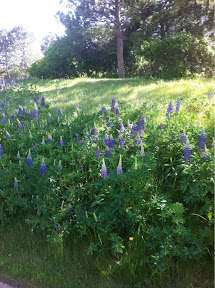 There not even in full bloom yet!
Sigh. I just love them.
They're most recognizable by their leaves!
They're getting ready for the Women's Open!! That platform is for the merchandise tent!
That night we had some of the people who were closing up shop at Luke's work over for burritos! Dawn (golfers girlfriend and kindred spirit) knowing my enjoyment of root beer from all that I told her at Territory Days recommended a "Root Beer Float" made with root beer and whipped cream vodka. Soooo good!
I've decided I've gotta get Cami sewing so on Friday I told he she was going to learn how to make a pillow case. We went to a quilt shop that has a quite nice collection and picked out her fabric. After we had pulled out of the parking lot and on our way for lunch I saw the cupcake truck!!!! I'd never seen it before and could hardly believe my eyes and exclaimed very loudly "oh my gosh there's the cupcake truck!!!" to which Cami exclaimed "turn around we have to get one!!!" I turned around the quickest and most legal way possible and we got our cupcakes.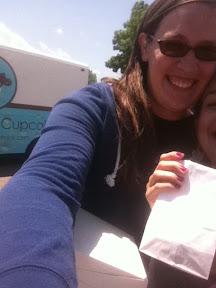 It was so hysterical I was laughing about it all the way to lunch.
- Posted using BlogPress from my iPhone