My brother in law Mark got into town Tuesday! Wooo! We spent the day vegging! We had bacon and cheese biscuits with egg...
...knit (me) and crocheted (Mark) some yarn graffiti...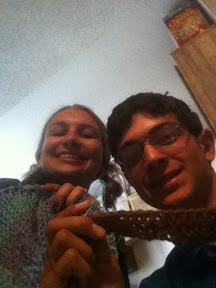 and watched bones all day!
Then when Luke got home he and Mark went hiking and out to dinner! Fun day!
- Posted using BlogPress from my iPhone