Yesterday I started a long arm machine quilting class!!! It was so exciting!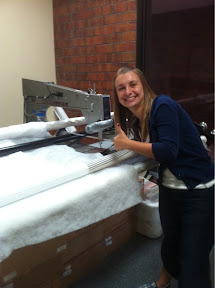 Unfortunately my mad skill hasn't arrived yet and seems to be just out of reach. All my curly swirly designs ended up looking more like angular Aztec symbols.
Sigh. I think I'll be picking up some bed sheets from the Salvation Army and quilting a couple of those before I let myself near one of my quilts!
Yesterday was also knitting group at the library! How fun to see our handiwork upon arrival!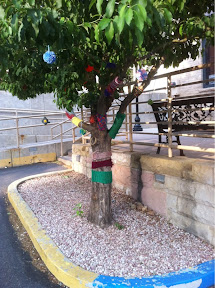 Deborah finished this beautiful fun afghan that I think is a sibling or cousin to the Dino quilt...
Dontcha think?
- Posted using BlogPress from my iPhone