Yesterday was a proud day! My brother in law Jay won gold and first at the Colorado State FFA Conference in Floriculture!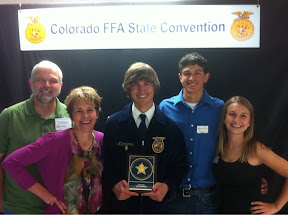 John, Neola, Jay, Mark, Me!
Now, not only is Jay's floriculture team going to Nationals, but he has the chance to as well!!!
Jay started FFA here: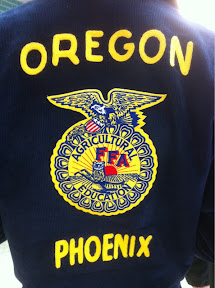 and finished FFA here:
Here is a video clip of Jay giving his interview post his award acceptance.
Congratulations Jay!
- Posted using BlogPress from my iPhone